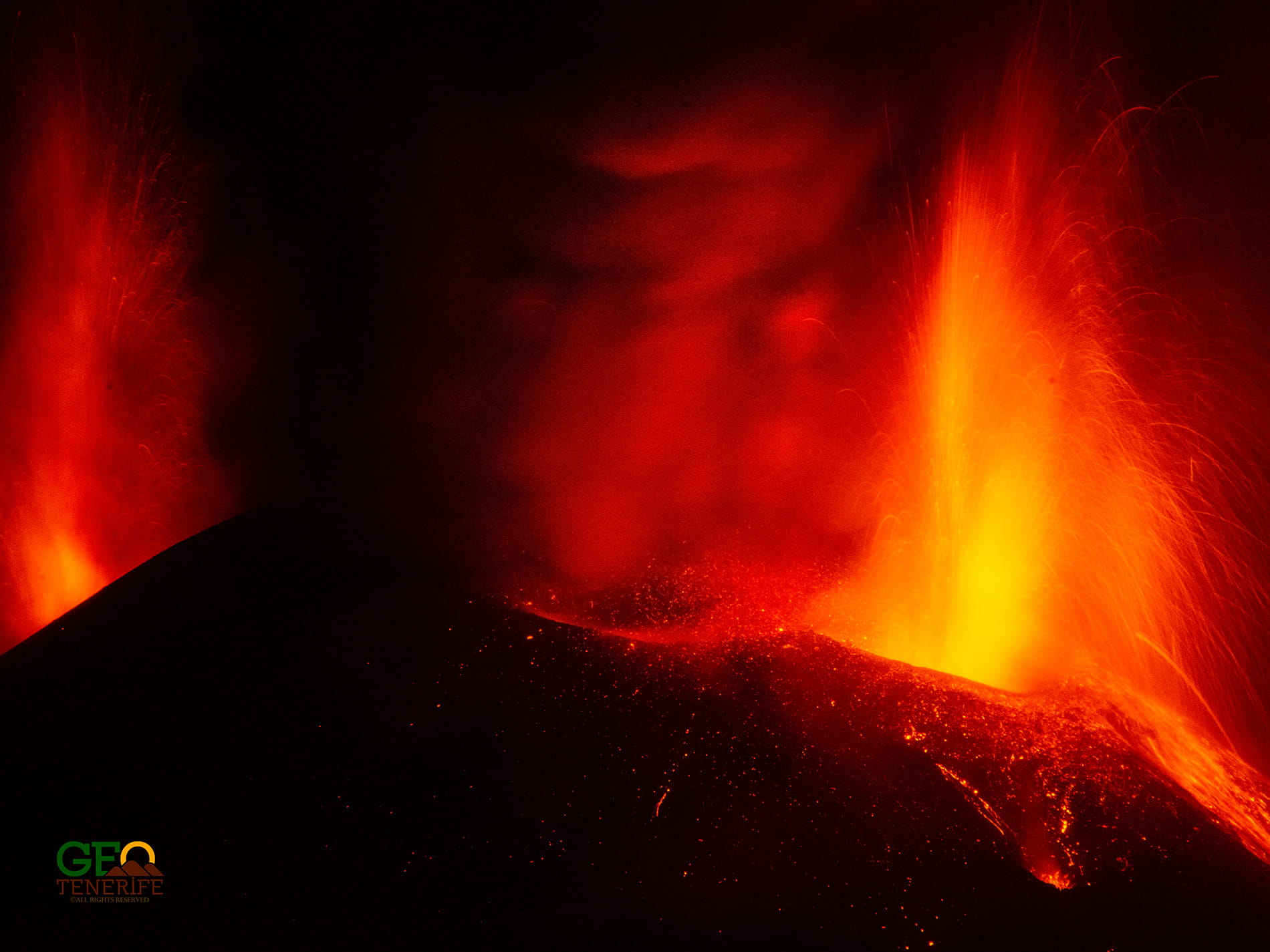 In this week-long course you will be introduced to the volcanic systems on both Tenerife and La Palma. We will spend time on both islands, with a ferry transfer half way through the course.
We will visit historic and pre-historic eruptions on the islands to observe the huge diversity of eruptions that have led to the construction of these unique ocean islands. Throughout the week you will learn how to make systematic, quantified, observations of volcanic deposits, infer eruption dynamics and draw conclusions about eruptive style where eruptions were not witnessed.
You will then have the opportunity to compare these inferences with historic witnessed eruptions, including the 2021 Cumbre Vieja eruption in La Palma, and think about we can adapt to and mitigate the impact of future volcanic eruptions.
At the end of the week you will have opportunity to synthesise your work and present your work in a range of styles to the group.
We will also share our experiences of working with and observing the 2021 Cumbre Vieja eruption.
This course is led by Dr Katy Chamberlain, a lecturer in geoscience at Teesside University, UK.
She is a volcanologist and petrologist that studies how crystals can tell us about the pre- and syn-eruptive magmatic processes that lead to eruptions of magmas. By combining detailed study of the composition and textures of crystals erupted in volcanic events with detailed observations of the deposits we can couple eruptive changes with subsurface magma system dynamics.
She is currently PI of a NERC-funded urgency grant working on the petrology of the 2021 Cumbre Vieja eruption on La Palma, where they are investigating how the magmas erupted evolved throughout the 3-month long eruption.
The cost of this week-long course is £750, which includes all teaching, field and technical visits, transfers, daily transport, food and ferry transfer between Tenerife and la Palma.
Please note this does NOT include your flight to/from Tenerife which is your responsibility to pay for and book. Please note the accommodation is provided for the specific days of the course, and we ask you to arrive as early as possible on day one and leave as late as possible on the final day. If this is not possible, you can book an extra night's accommodation at our field trip centre.
Places will be strictly limited to 16. To apply please email enquiries@geotenerife.com.
GeoTenerife will offer ONE scholarship for VolcanoCamp, which will cover the cost of the programme in full (which includes all food, accommodation and transfers but NOT flights to/from Tenerife). To apply for a scholarship we will require a cover letter from you explaining your interest in the programme, what you hope to gain from it and how you will benefit from it. We are specifically looking for a candidate who would directly benefit from participation in their academic or professional progression.