GeoTenerife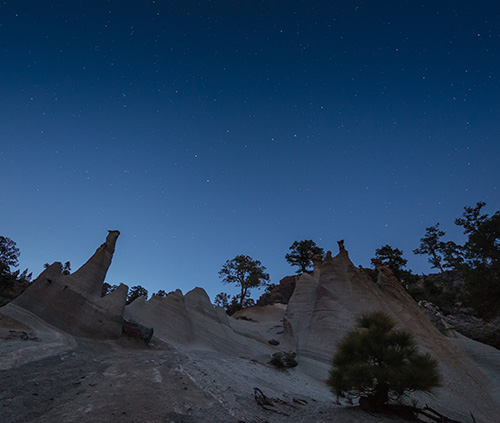 GeoTenerife is an English travel company and a member of ABTA, the UK travel trade association. We have a fully-owned subsidiary in Tenerife, which means we are present on-site to run all our trips and experiences ourselves.
GeoTenerife organises tailor-made field trips for universities, colleges and schools. As the only travel company of its kind in the Canary Islands, our extensive network of contacts means we can provide key experts to lead groups and give lectures, as well as suggest innovative sites and installations to enhance your students' learning. Field trips are specifically designed to fit the requirements of each group by our local Field Trip Coordinator, and we can organise all your transfer, transport and accommodation requirements on the island. However, we do not offer flights in our packages – there are plenty of low-cost carriers that do a far better job of that than us. We prefer to concentrate on our local expertise!
We are due to inaugurate our very own field trip centre in September 2019, which means we will be able to offer accommodation for groups of up to 38 in our historic HQ, with ensuite bedrooms, WIFI, dedicated presentations room and panoramic views to the coast over the infinity pool.
We run a summer programme and field school, with an associated scholarship programme to open access to gifted students who otherwise would be unable to apply. Our programmes are run in conjunction with leading institutions in Tenerife.
We also offer innovative excursions and experiences through our brand TenerifeNature. This is a website for tourists and visitors to the island who want to learn more about Tenerife and its dramatic nature and landscapes. The webpage brings together the best of our own GeoTenerife excursions and those offered by leading local companies. We aim to support sustainable and respectful tourism development on the island, and hand pick each of the partners we work with.
We operate a scheme for fellow travel agents and tour operators called GeoTenerife PRO which offers discounts, enhanced booking conditions and advance notice to our members booking field trips, group tours or excursions with us.
In addition, we run webinars, press launches and conferences, often bringing experts from Tenerife to the UK. We have run events on a range of subjects from volcanology to biodiversity and renewable energy.
Our goal is to redefine the island of Tenerife – it is not just a sun and beach destination. The island has the resources and the potential to be a key destination for scientific study of the highest level. There is, for example, more biodiversity in one square kilometre of the Teno Massif in Tenerife than the whole of Europe.
Our desire to promote the potential of the island is backed by over fifteen years of experience in the field of renewable energy innovation and sustainability.